Moderate Strength Training Benefits Man With SBMA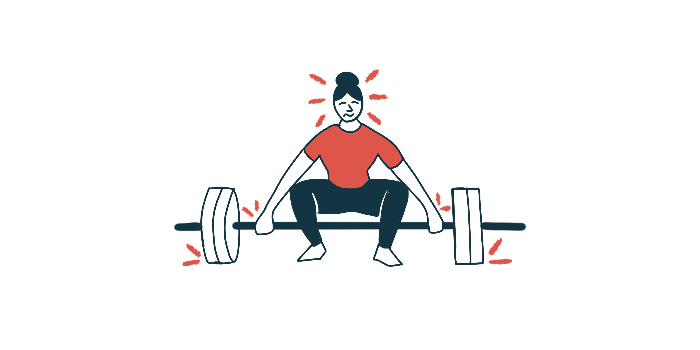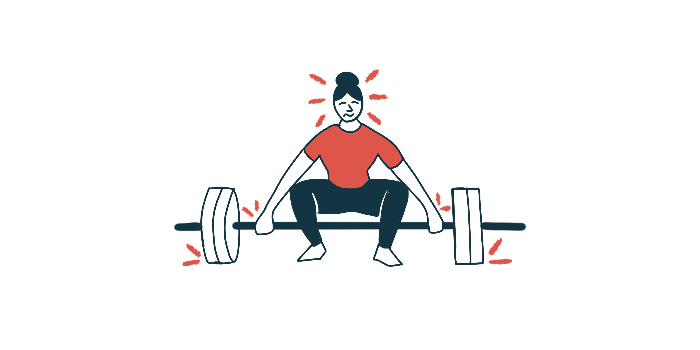 Moderate-intensity resistance training led to gains in muscle strength, balance and functional improvements in a man with mild impairments due to spinal and bulbar muscular atrophy (SBMA), according to a recent case report.
"This case report highlights one individual with SBMA who benefitted from moderate-intensity exercise, including weight lifting, under careful clinical supervision," researchers wrote, noting that "more research is needed before this intervention can be recommended for people with SBMA."
The study, "Safety and Tolerability of Strength Training in Spinal and Bulbar Muscular Atrophy: A Case Report," was published in the Journal of Rehabilitation Medicine — Clinical Communications. 
SBMA, also known as Kennedy's disease, is a rare adult-onset form of spinal muscular atrophy marked by progressive muscle weakness and wasting in the arms, legs, face and tongue.
Recommended Reading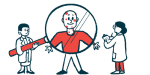 'Groundbreaking' Cybernetic Therapy Improves Walking in SBMA
Patients historically have been advised to avoid strenuous exercise, but more recent evidence suggests that some forms of physical activity may help to increase strength and function. However, the extent and intensity of exercise that may be most helpful is not known, and may depend on a person's existing level of muscle strength and functionality when starting an exercise program.
The case report concerned a 56-year-old male police officer with SBMA who underwent a strength training course to help ease his symptoms of muscle weakness.
The man, who had been experiencing progressive balance problems and muscle weakness, had been diagnosed with SBMA two years earlier at the age of 54 based on a muscle biopsy and genetic testing.
He had performed a self-directed exercise program for several months to ease muscle weakness, but did not feel it was challenging enough. He requested guidance on weight training to help maintain strength and fitness, with the goal of passing a physical examination at work.
An initial work-up by rehabilitative specialists at the National Institutes of Health did not reveal considerable weakness or functional limitations, but these findings were not aligned with the man's complaints.
Using a more sensitive test of muscle strength, his doctors then found motor weakness in the ankles, shoulders and hips that had not been detected with the previous method.
Additional functional tests not typically used for SBMA patients, but which are validated for other patient groups, then were used to look for other sub-clinical impairments that might explain his perceived symptoms.
The team found functional impairments in the 30-second stand-to-sit test (STS), balance tests, and other patient-reported outcomes.
Based on the findings, physical therapists developed a rehabilitation plan consisting of moderate-intensity exercises for the patient.
"His relatively low disease burden coupled with the medical teams' familiarity with SBMA and ability to closely monitor his response to care, in a research-hospital setting, provided a unique opportunity to explore this intervention," the researchers wrote.
15-week program
The 15-week program combined free weights, a multi-station gym apparatus, balance and functional exercises that were performed with supervision once weekly and unsupervised twice weekly.
He was monitored throughout for adverse events and recovery from previous sessions. The man completed self-reports of exertion and soreness after sessions, and a neurologist monitored blood levels of biomarkers of muscle injury as needed.
Overall, the man attended 14 of the 15 supervised sessions and 20 of 24 unsupervised sessions. Over the course of the program, the exercise amount, frequency, and intensity were increased progressively by the physical therapist, and additional functional training was added.
No notable safety findings were observed, and the man overall reported high satisfaction with the intervention. By the end of training, the amount of weight used during weight lifting exercises had nearly doubled.
The man experienced a full-body muscle strength increase, rising from 84% predicted strength for a man of his age to 88%. Strength increases were predominately seen in the lower limbs, where strength rose from 83% to 93% of predicted strength.
Functional improvements also were observed after the strength training. Specifically, he experienced clinically significant improvements in the 30-second STS test, the lower extremity functional scale, and tasks in the patient-specific functional scale.
Performance on other functional tasks remained normal as they had been before exercise, or showed non-significant improvements. Signs of improved balance also were observed, and the man reported that fatigue no longer affected his daily living, scoring the lowest possible score on the Fatigue Severity Scale.
A year later, the man reported he had retired and was enjoying an outdoor recreational lifestyle.
"To our knowledge, this is the first report detailing weightlifting techniques as an intervention for a high-functioning patient with SBMA," the researchers wrote.
The findings overall support additional studies of moderate-intensity resistance training for SBMA patients, the team noted.
"Future research designs emphasizing muscle endurance, motor control, and dynamic balance may help clinicians to optimize function and quality of life for people with SBMA," the researchers wrote.
The post Moderate Strength Training Benefits Man With SBMA appeared first on SMA News Today.