Disease Severity May Be Affected by SMN Protein in Rare SMA Cases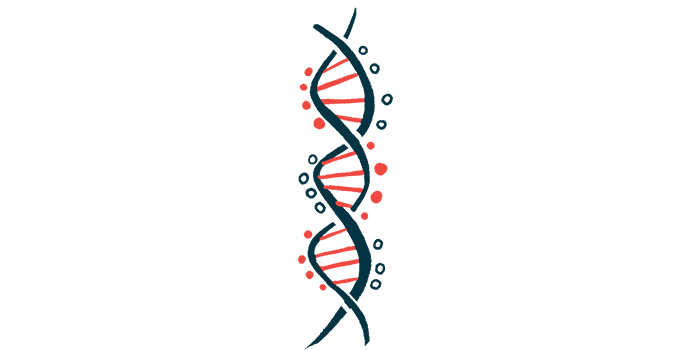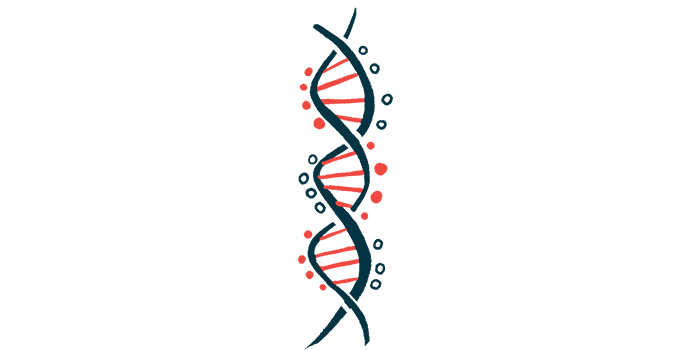 The stability and self-interacting ability of SMN, the protein that is abnormally low in people with spinal muscular atrophy (SMA), may affect disease severity in rare cases, a small study suggested.
Based on their findings, the researchers said new treatment strategies "should be explored" to target these factors, and another related one, in SMA patients with specific mutations to the survival motor neuron 1 (SMN1) gene.
The study, "Stability and Oligomerization of Mutated SMN Protein Determine Clinical Severity of Spinal Muscular Atrophy," was published in the journal Genes.
Nearly all cases — about 95% — of SMA are caused by mutations in both copies of the SMN1 gene, which results in a deficiency or loss of the SMN protein. That encoded protein plays an essential role in motor neurons, the nerve cells that control voluntary muscle movement. As a result of such mutations, motor neurons die, leading to the muscle weakness and shrinkage that characterizes SMA.
Different types of SMA, classified by disease severity and onset, are primarily dictated by the number of copies patients have of a nearly identical second SMN2 gene. That gene also can produce the SMN protein, but at varying low levels.
In most cases, part of the SMN1 gene is missing, while other types of mutations in the gene can occur in rare cases. However, little is known about the impact these mutations have on the SMN protein and associated disease severity.
Normally, the SMN protein combines with other proteins to form a complex to carry out its function. SMN is also known to interact with itself, or self-oligomerize. However, mutations in SMN1 can disrupt the oligomerization process and prevent complex formation.
In this report, researchers based at the Kobe University Graduate School of Medicine, in Japan, investigated the impact of these rare SMN1 mutations on the SMN protein. Their relationship to disease severity also was explored.
Five of these mutations were identified in six patients: four changed the DNA sequence in a single location, while one was a so-called frameshift mutation that altered the gene sequence. The team created copies of both normal genes and these mutated SMN1 genes and inserted them into a human cell line to generate and study the resulting SMN protein.
Tests showed the levels of gene activity were similar across all inserted SMN1 genes as well as the SMN1 gene that naturally occurred in this cell line. These results indicated that the activity of inserted SMN1 genes was not influenced by naturally occurring SMN1 activity, the researchers noted.
To determine the effect of mutation on protein stability, SMN protein levels were then measured. As expected, the levels of naturally occurring SMN were similar across samples, but the levels of SMN protein from inserted mutated SMN1 genes varied.
Three of the single SMN1 mutations, and the frameshift SMN1 mutation, generated lower SMN protein levels than the unmutated gene. One mutant sample produced the protein at levels similar to healthy samples. Notably, the protein level was lowest in cells inserted with the frameshift SMN1 mutation.
These findings suggest that "mutated SMN1 protein is less stable than [healthy] SMN1 protein," the researchers wrote.
Lastly, the team measured the ability of mutant SMN proteins to self-oligomerize. Here, two single mutant proteins were similar to normal SMN, while one single mutated protein, as well as the frameshift SMN mutant, showed little ability to interact with itself.
An examination of clinical features of the SMA patients showed one patient diagnosed with SMA type 2, referred to as intermediate SMA, had two SMN2 copies, less stable SMN protein, but still the ability to self-oligomerize. Another patient with milder disease, but who carried only one SMN2 gene, showed normal protein stability and self-oligomerization ability.
In contrast, the patient who carried the frameshift mutation, with very low protein stability and ability to self-interact, was diagnosed with SMA type 1 and had severe disease.
The results highlighted that "the locations and types of intragenic [occurring within the gene] SMN1 mutations may be more critical in determining the clinical phenotype [disease symptoms] than SMN2 copy number," the researchers wrote.
"In conclusion of this study, the stability and oligomerization ability of mutated SMN1 protein may determine the protein stability and may be associated with the clinical severity of SMA caused by an intragenic SMN1 mutation," the team wrote.
The post Disease Severity May Be Affected by SMN Protein in Rare SMA Cases appeared first on SMA News Today.