Zolgensma Helps Mobility of SMA Children in Qatari Real-world Study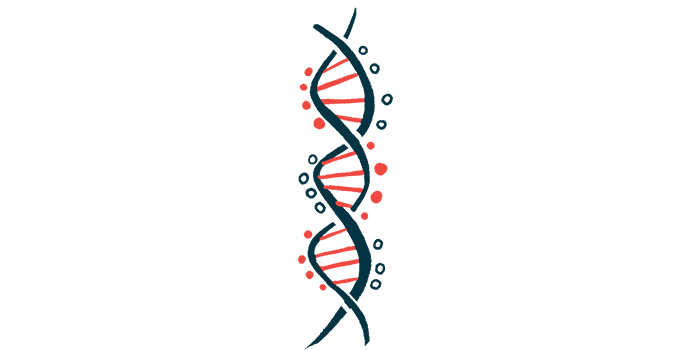 The gene therapy Zolgensma safely improved mobility in young children with spinal muscular atrophy (SMA) living in Qatar, a real-world study shows.
The case series study, "Gene therapy for spinal muscular atrophy: the Qatari experience," was published in the journal Nature Gene Therapy.
Zolgensma is an approved gene therapy developed by AveXis, now part of Novartis, for the treatment of SMA. It uses a harmless adeno-associated virus vector to deliver a functional copy of the SMN1 gene to the motor neurons, nerve cells that control muscle contraction.
Most types of SMA result from mutations that prevent this gene from producing a functional SMN protein, which affects walking, speaking, swallowing, and breathing. Disease onset and severity are thought to be determined, in part, by the number of additional, partially active SMA2 genes.
Beyond recent clinical trials, the few studies examining the real-world effectiveness of Zolgensma are limited to patient populations in the U.S. and Europe. Thus, more data is needed from other regions, including the Middle East, where SMA incidence is higher.
"The aim of this case series paper is to describe the first Qatari experience with the use of [Zolgensma] in children with SMA," the researchers, based at the Weill Cornell Medical College in Qatar, wrote.
The study included nine children: seven males with earlier onset SMA type 1, who carry two SMA2 gene copies, all diagnosed between one and three months of age, as well as two females with later-onset SMA type 2, both with three SMA2 copies and diagnosed at 18 and 21 months.
All participants with SMA type 1 had previously been treated with Spinraza (nusinersen), an approved therapy designed to boost the levels of the SMN protein from the SMN2 gene.
Patients received Zolgensma as a single-dose infusion in the bloodstream (intravenous). Following treatment, all were discharged with oral prednisolone, a corticosteroid that suppresses the immune response against the viral vector and limits liver toxicity. One reported case of vomiting occurred following infusion, which was resolved after 12 hours.
Regular weekly follow-up visits continued for up to three months, followed by monthly appointments as part of a pediatric rehabilitation program.
During initial follow-up, blood tests showed four patients had elevated troponin-I levels — a marker for heart muscle tissue injury. All four cases were asymptomatic and resolved within one week.
All nine children experience elevated liver enzymes (markers for liver injury), which returned to normal levels six weeks after infusion in all but two children. Further investigations into liver function or infection were normal, and enzyme levels returned to normal with adjustment of prednisolone doses. One child had high bilirubin levels (another liver damage marker) which returned to the normal range by week two.
Two children had increased prothrombin time, a blood coagulation test, which indicates an altered production of clotting factors by the liver. However, both cases were asymptomatic, and therefore no further tests were conducted. Four children showed a drop in blood coagulating platelets, and one case was severe. These patients did not have symptomatic bleeding, and low platelets resolved within one week.
Patients needed between 1.5 and 10 months of prednisolone therapy following infusion. The patient that required prednisolone for 10 months continued on Spinraza after gene therapy at the parents' request. No patient experienced serious corticosteroid-related adverse events.
Finally, motor skills were assessed using the Children's Hospital of Philadelphia Infant Test of Neuromuscular Disorders (CHOP INTEND) — a method to examine the movement ability of infants with severe muscle weakness, with higher scores indicating more mobility.
Three participants, including the two with SMA type 2, did not undergo the test before gene therapy as their motor skills were above the score limit. The scores of the remaining six children increased following Zolgensma treatment, with a mean improved change of 11.8, ranging from seven to 18.
The researchers commented that a previous study showed Zolgensma treatment improved CHOP INTEND scores in SMA type 1 patients by 28.3 points, "greater than the improvement seen in our study (mean change 11.8), possibly a result of the lower age at infusion (0.7–7.9 months) compared to our study (4 months to 1 year and 11 months)," they wrote.
"This study demonstrates that [Zolgensma] is well tolerated in SMA patients aged 4–23 months in Qatar," the researchers concluded. "Further real-world evidence and clinical trial data are needed to further confirm the safety and efficacy of [Zolgensma] for treatment of SMA."
The post Zolgensma Helps Mobility of SMA Children in Qatari Real-world Study appeared first on SMA News Today.